BOOKCASES/BOOKSHELVES
Designed and made by Neil Santer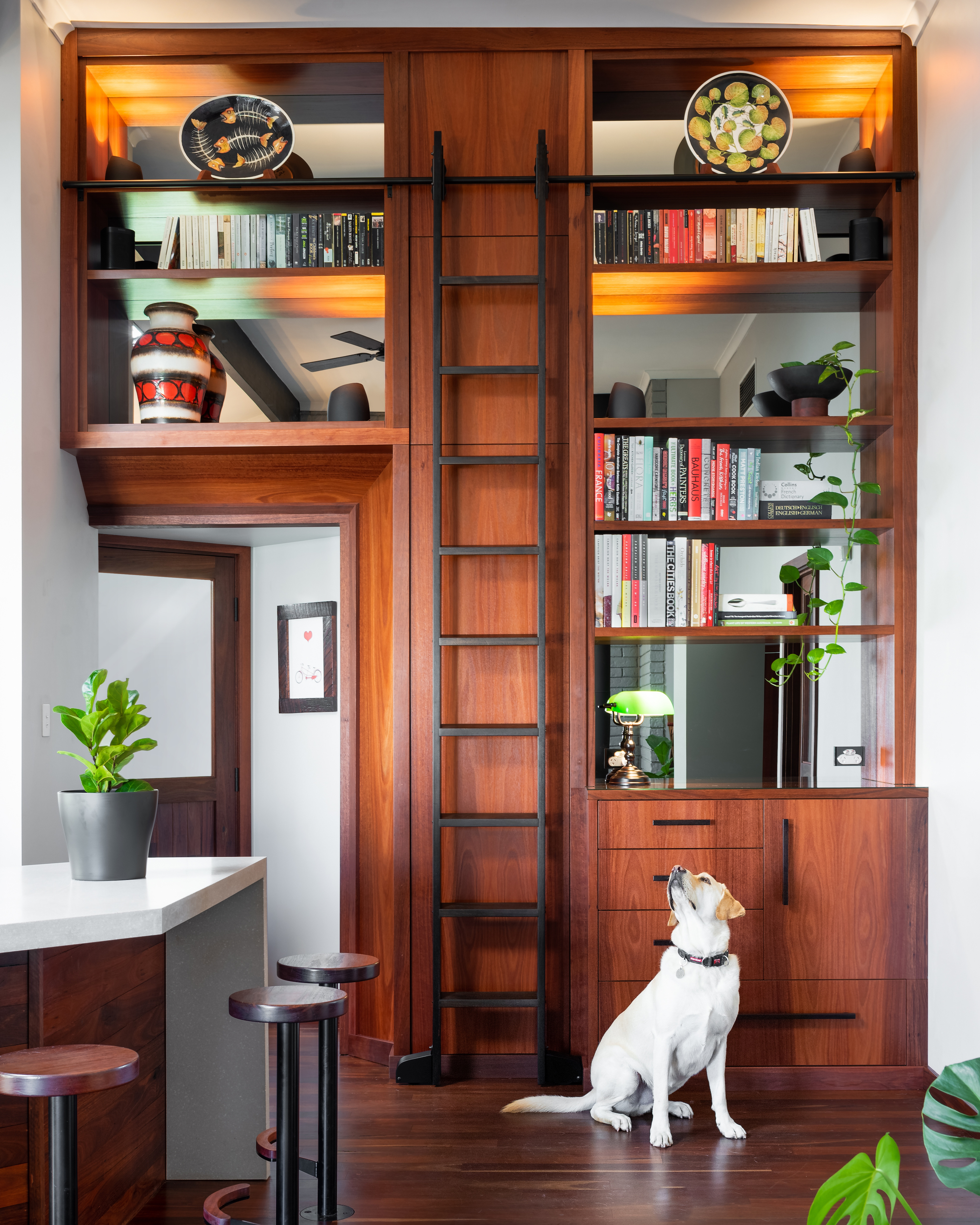 Having your bookshelves custom made and built-in:
One of my most frequently requested items would have to be custom made bookshelves. Often the request is for shelving to be built into existing alcoves, adjacent to fireplaces or hearths, especially in the older style Mount Lawley and Claremont homes. The warmth of a real timber bookcase looks wonderful in these Federation and California Bungalow houses and finishes the rooms nicely. In modernist homes, shelving units look wonderful suspended on a wall or made 'flush fit' so they look carved out of the very structure of the home itself. Our preferred finish of natural timber and timber veneers brings a warmth to modern, minimal interiors that can sometimes feel clinical.
Depending on the look you want, a bookshelf can easily become a home library or library nook – just add a ladder on wheels. Of course, there's a bit more too it, but the effect can be wonderful. You can see a couple of examples in our gallery section. The atmosphere you achieve from creating a small library nook in your home can be transformative: an under-used room corner can become a real feature. A library invokes a feeling of a well-loved home, and this atmosphere is applicable also to a home office or study. In these rooms a display shelf can work well, with or without glass doors, depending on the look you're trying to achieve.
I like what I see, what should I do next?
To discover more about this business and understand 'where to begin' with your custom made bookshelves, please visit Neil's home page by clicking the button below: