Bespoke cabinetry is a world away from flatpack furniture
We understand that different solutions have vastly different price points.
The type of projects we are commissioned for, you simply cannot get off the shelf, and that's part of what makes our results so special. But there's no getting around it: our thoughtfully designed cabinetry will cost you considerably more than retail furniture.
A master craftsman making high quality, individual pieces in fine timbers cannot compete with a factory pumping out cookie cutter cabinets. But those factories cannot create the individualised, beautiful built-in cabinetry that we can do for you.
Built-in bookshelves versus retail furniture – a price comparison:
We're more akin to interior architecture than furniture
Finely crafted, built-in cabinetry is a specialist field. If you judge our costs against retail furniture, you may think it expensive. If you compare our costs to home renovation then we provide a highly cost-effective way to 'uncompromise' your home. Tailor-made cabinetry will enhance the look of your property and make it 'smoother' to live in, bringing practicality and sophistication that you simply cannot get off-the-shelf – at any price.
'Here's a picture, how much would you charge for this?'
It's a perfectly simple question that we're asked all the time, unfortunately, the answer has complexity. If you understand finely crafted, custom made cabinetry is a significant step up from retail furniture, and you'd like to move onward to an accurate cost, then we will ask for a small commitment from you.
Creating fine cabinetry is an exacting process, and so is the estimating process
To give you an accurate quote for your project, we need an accurate design blueprint. A concept drawing or similar is not enough. We need to create our own construction design, that considers hundreds of small details: the type of timber and veneer, the direction of the grain, the type of joints, the hardware, what can be done in the workshop, what needs doing on location and more.
Our construction designs are made using 3d visualisation software, this helps us to plan the materials and build process.  As this can take a number of hours we may ask for a small design fee.
1) Book a design consultation at our workshop
Start by making a face-to-face meeting with Neil at our studio workshop in Midland (link at the bottom of this page). 
Neil will ask you to describe the kind of thing you're imagining… some photos of the space where your custom cabinetry will go and rough dimensions are also needed.
2) Neil's design process
With most designs, there's a bit of going back-and-forth and we often need to do a site inspection before we arrive at the final design.
Because of the time commitment required from us, we may ask for a commitment from you, by way of a small design fee, and we can discuss this at your first appointment.
3) Final design and quote
The final design will come to you as a video representation to help you imagine the finished piece, and this will be accompanied by a project quotation for your consideration.
Here's an example of how your design could look:
4) Order and Build
If you like what you see and would like to proceed, we will request a deposit in order to schedule your project.  Our capacity can vary but less complex builds can sometimes be completed in as little as 6-10 weeks.
5) Installation day
With most of the work completed in the workshop, the installation can usually be done within one week. This part is enjoyable for all as your ideas become a reality.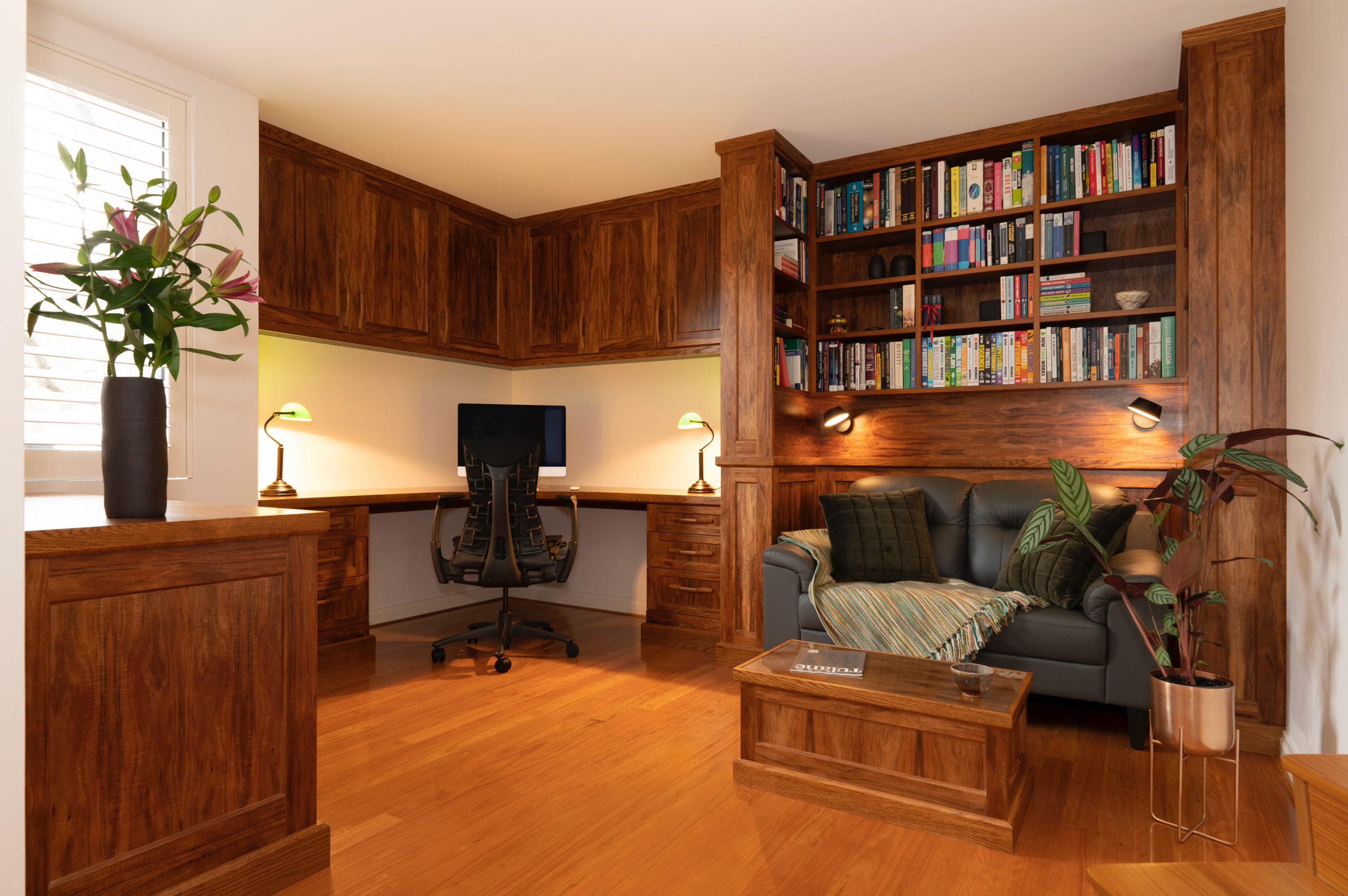 Click here to book your design consultation