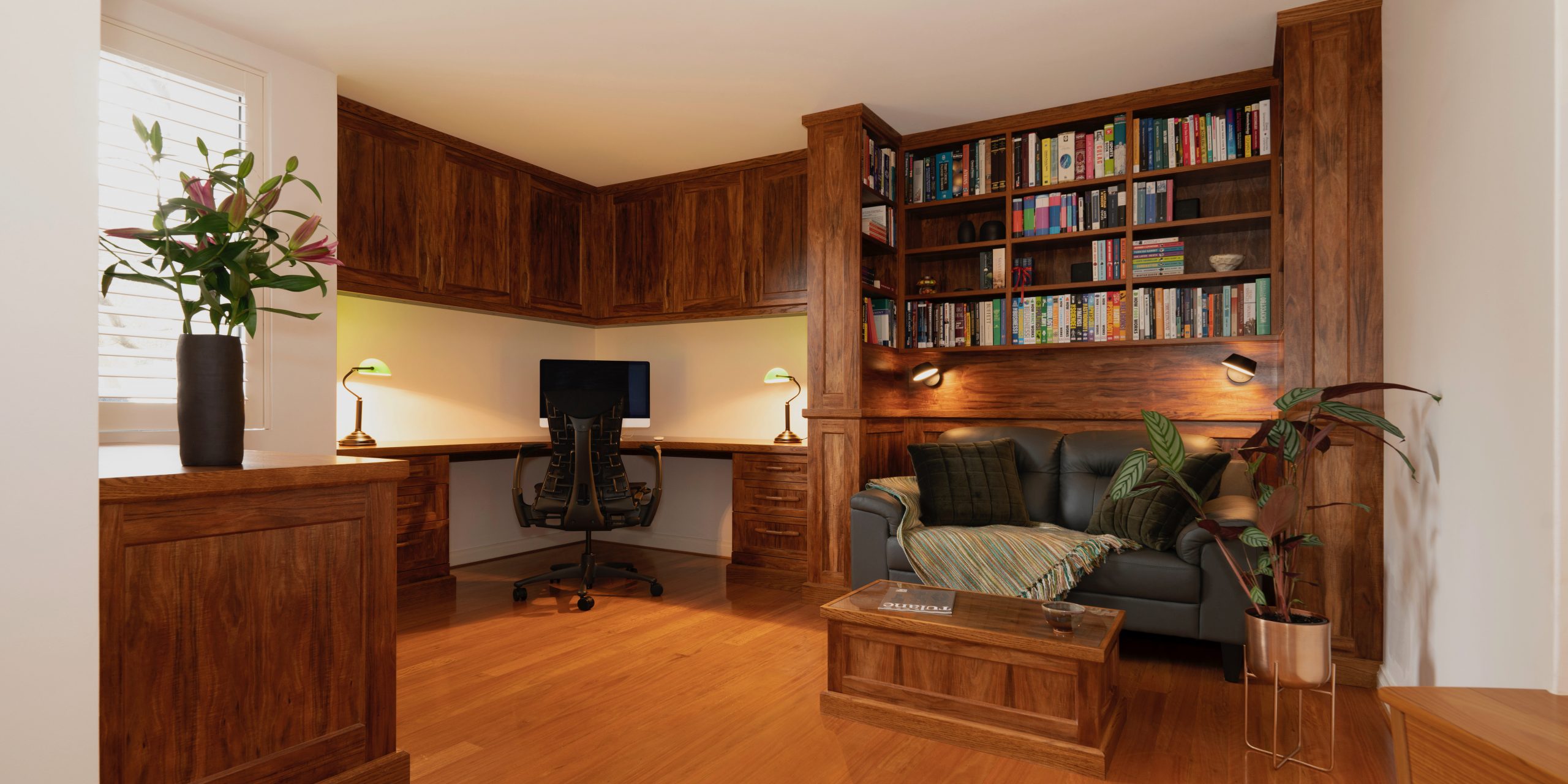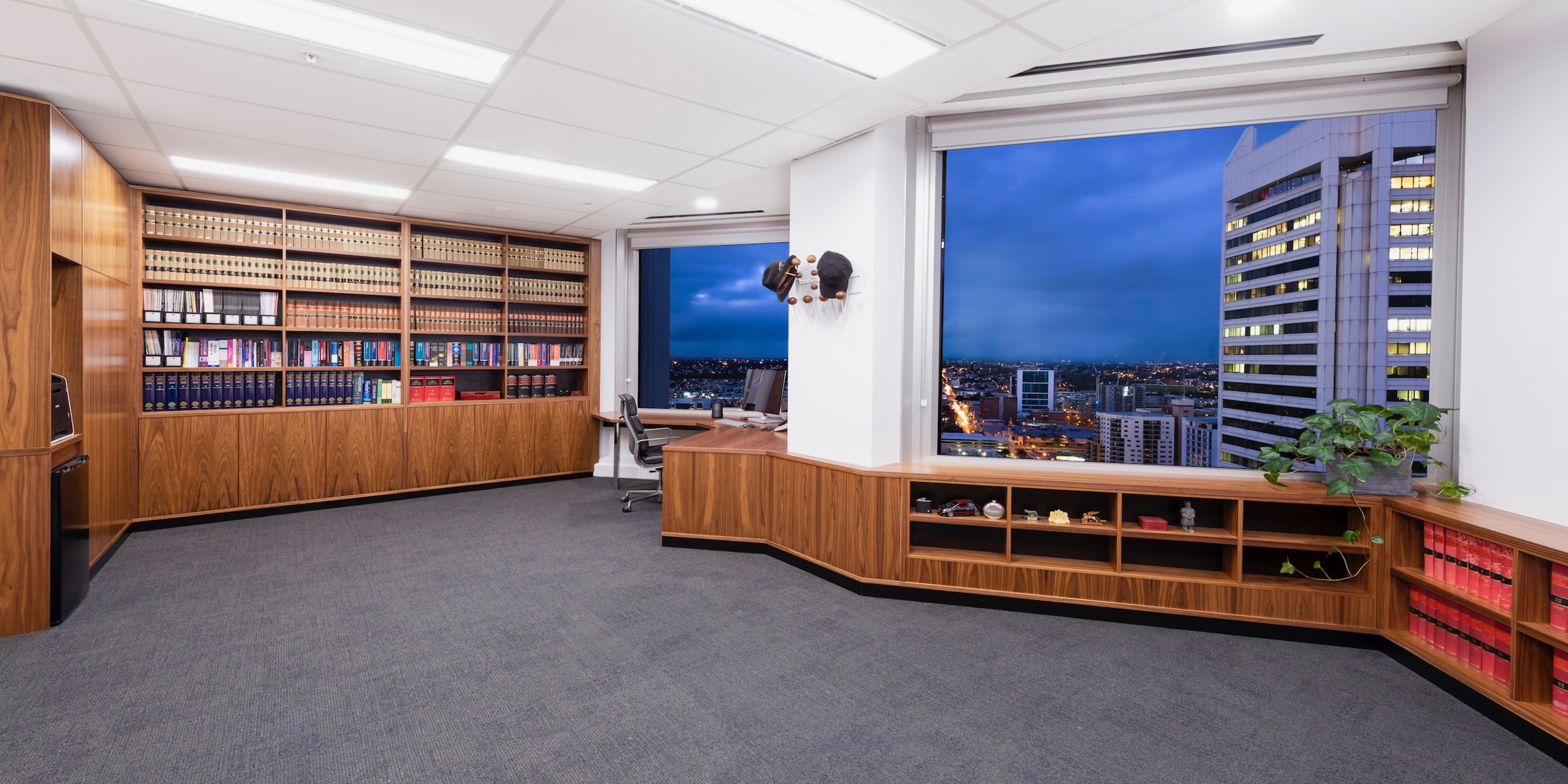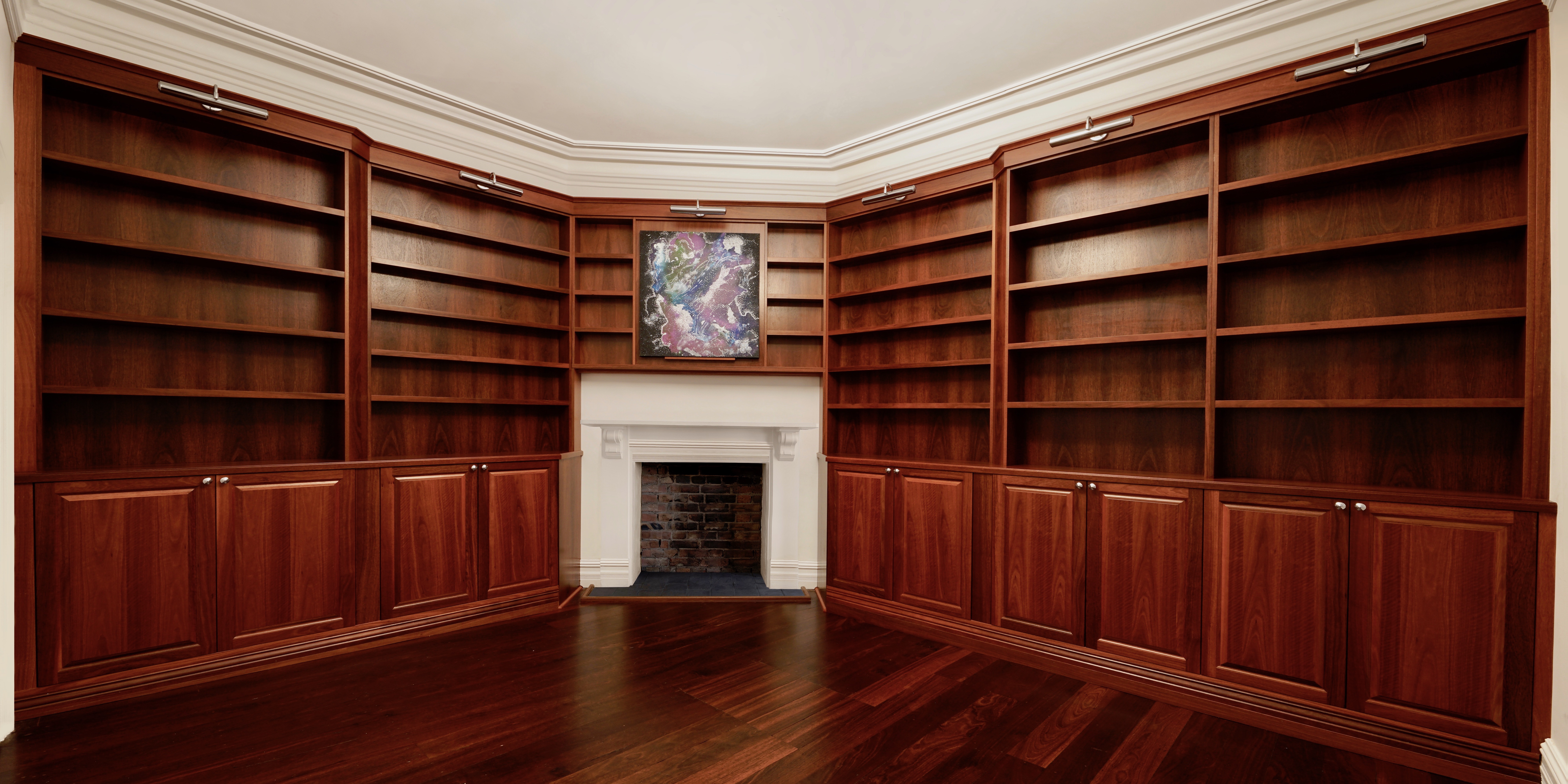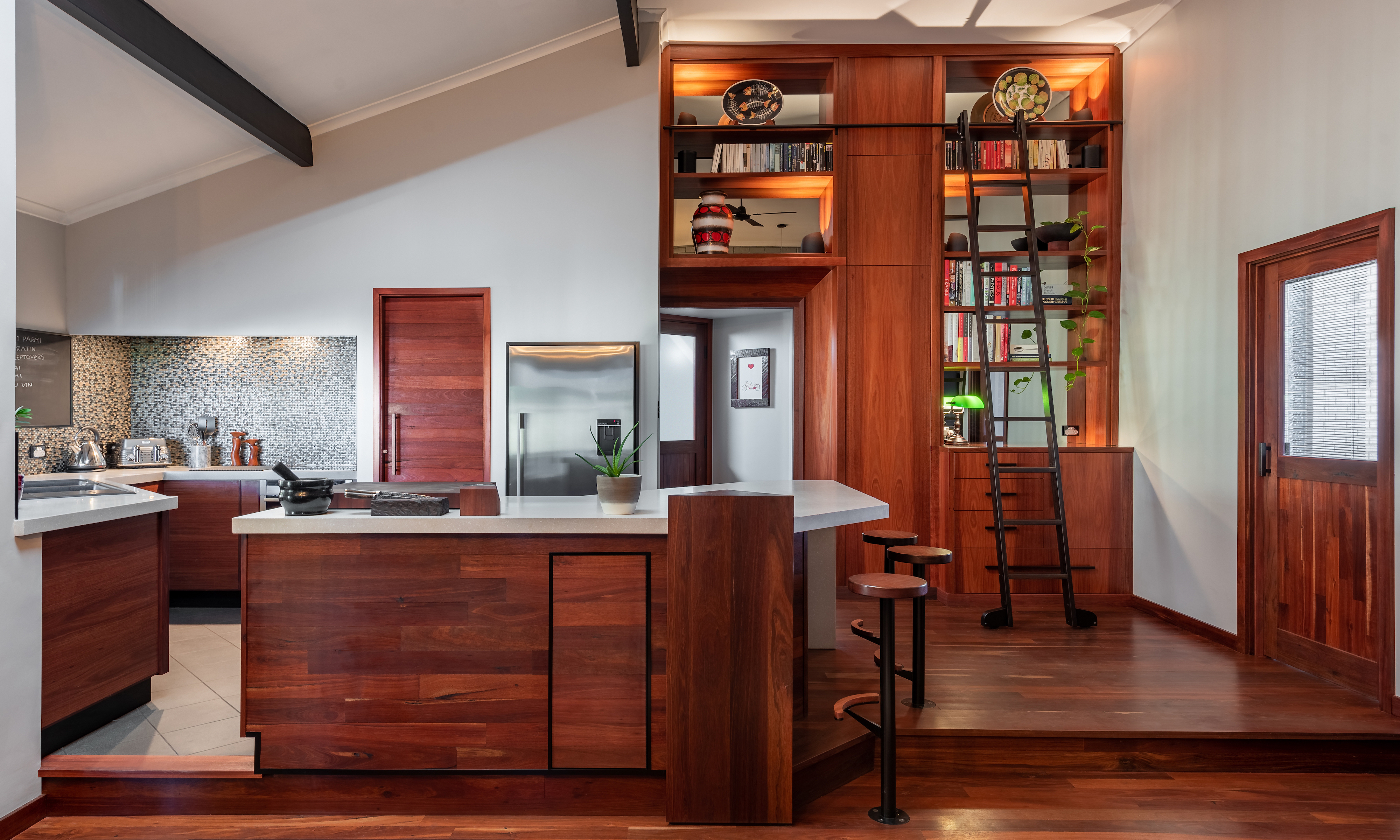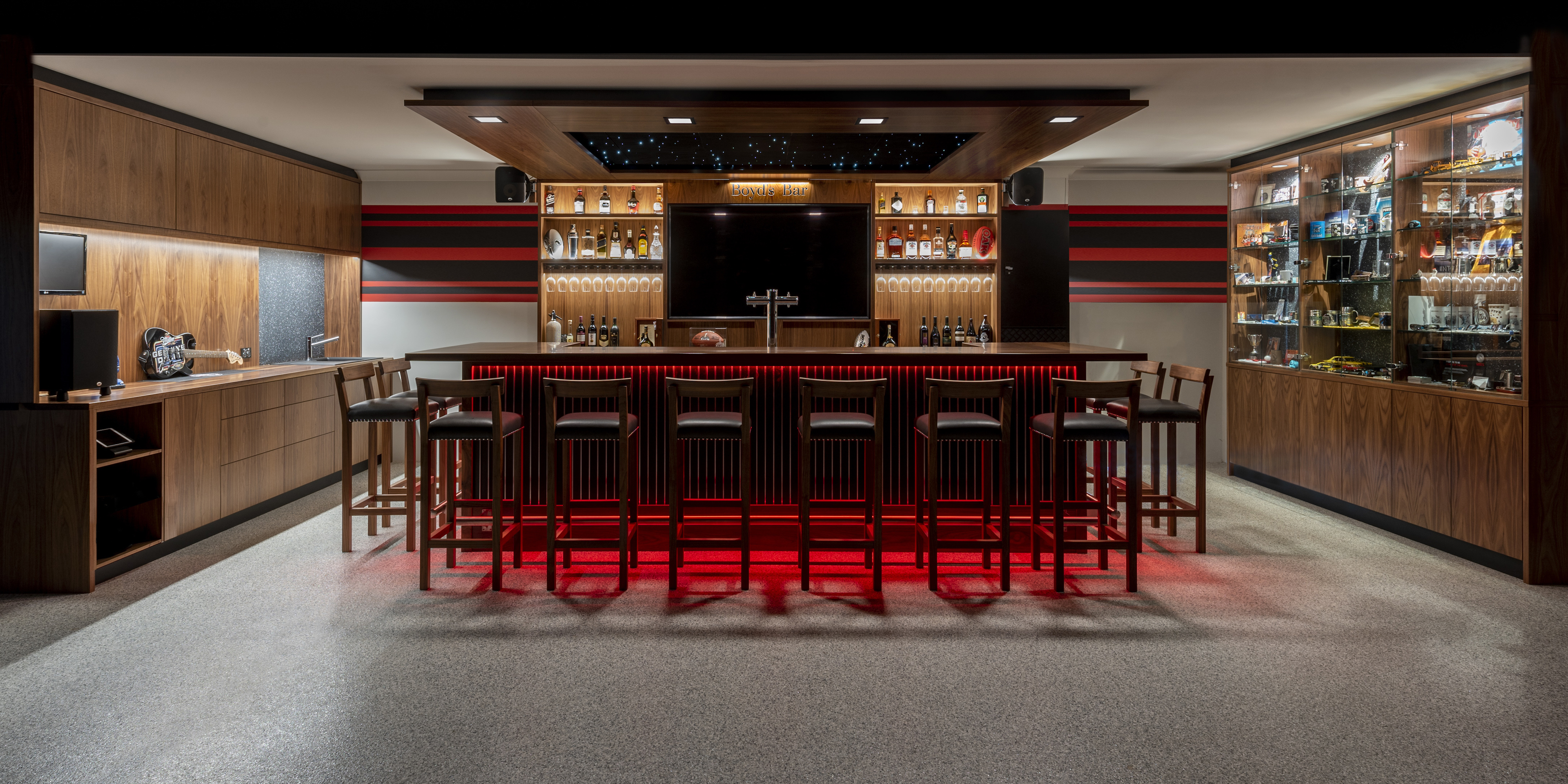 Built in bookshelves Perth CBD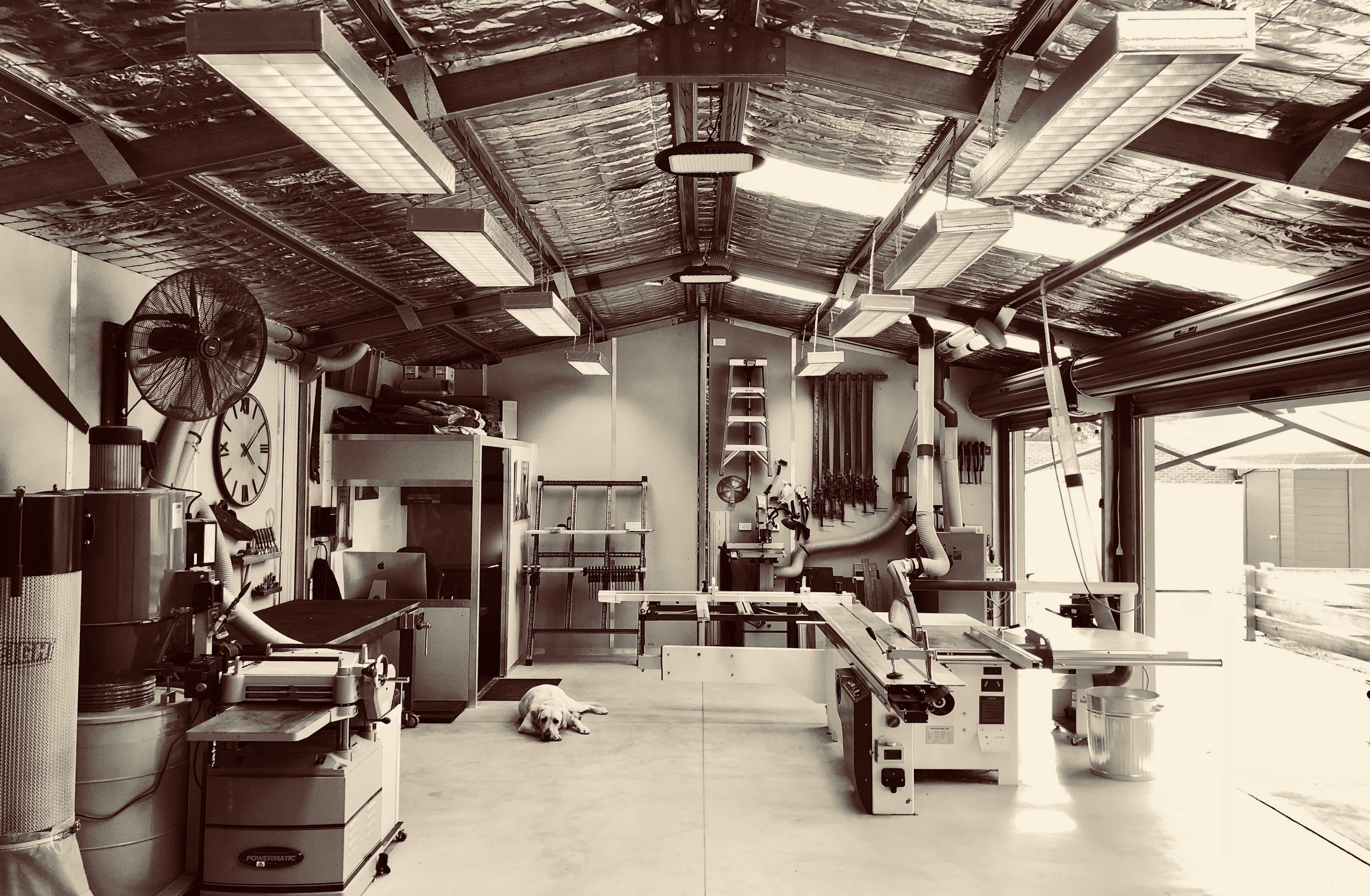 BESPOKE CABINETRY DESIGNED & MADE BY NEIL SANTER
Nothing enhances a home more than thoughtfully designed finely crafted cabinets or tailor-made furniture. At Santer Interiors, Neil creates stunning cabinetry and individual furniture pieces, tailor-made for the specific needs of each client. It could be a unique centerpiece for a room, high-quality bookshelves or built-in storage, or even a complete room, like a home office or home theatre. Whatever your requirements we typically use solid timber and premium veneers to create our meticulously hand-made pieces.
LONDON TRAINED CRAFTSMAN
Neil Santer honed his crafts as a carpenter, cabinet maker, and joiner working on high-end developments and prestigious, private fit-outs in London, where his exemplary work kept him in high demand. Since emigrating to Perth, Neil has continued building his reputation as a designer and master woodworker creating unique pieces of furniture, and masterfully crafted shelving, cabinetry, and built-in case pieces. His artisanal approach to woodworking and unwavering dedication to quality ensures that every item leaving his workshop is a demonstration of craftsmanship.
INDIVIDUALLY DESIGNED PIECES
Every project is unique, and that's exactly what makes this work so rewarding for us. We listen attentively to your needs and ideas, we look closely at the functional aspects required as well as the atmosphere you're trying to create. Whether you have a clear vision or require some guidance, we love this early 'ideas' stage of a custom carpentry project. We'll come back to you with a workable design and 3D images. As soon as you're happy, it's off to the workshop to craft an artful piece that you can be justifiably proud of. Please read on to see what our customers have to say:
 "Perfectly fitting cabinetry"
I commissioned Neil to design and build made to measure American walnut office furniture, cabinetry and bookshelves for my 23rd floor CBD chambers. In addition to having to deal with a very complex and odd shaped room with eight changes of angle around its internal walls (almost none of which is 90 degrees), Neil had to contend with the ordinary complications caused by a busy CBD location including parking, access, small lifts, weekend and after hours work and so on. Not put off by those challenges, Neil overcome each of them in a thoroughly professional and flexible manner and the final product, which is stunning, is a true testament to his skill, craftsmanship, perseverance and his uncompromising perfectionism. I would thoroughly recommend Neil to anyone who truly values attention to detail and quality craftsmanship.